The next log­i­cal ques­tion is… Why wouldn't you? Now more than ever, our choic­es about how we present our­selves has pro­found con­se­quences, both pos­i­tive and neg­a­tive. Here are some con­sid­er­a­tions: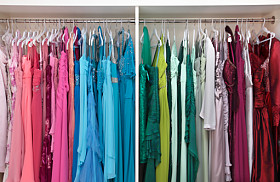 Cloth­ing is the most pow­er­ful non-ver­bal tool that we have.
Wear­ing the wrong col­ors is dis­tract­ing both to you and the peo­ple you inter­act with.
The right col­ors pro­vide a visu­al­ly pleas­ing rela­tion­ship between you and your clothes. Know­ing your col­ors will save you time shop­ping. You can be selec­tive with knowl­edge, con­fi­dence and self-assur­ance; know­ing what will work and what will nev­er work.
When you have the con­fi­dence that you are wear­ing the "right clothes" for any occa­sion, you can focus on oth­er pri­or­i­ties. Walk­ing into a room is not the time to won­der if you are dressed appro­pri­ate­ly for the occa­sion.
There is not enough time for you to mas­ter every­thing, and a pro­fes­sion­al image and col­or con­sul­tant is bet­ter than a trust­ed friend. She will take your great­est chal­lenges and turn them into oppor­tu­ni­ties.
Image often speaks loud­er than performance–the world rewards good look­ing peo­ple, and good-look­ing peo­ple get more pos­i­tive atten­tion, respect and earn more mon­ey.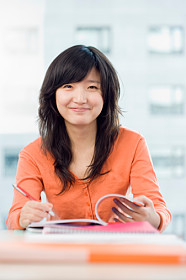 An Image Con­sul­tant will make sug­ges­tions on col­or, fit and addi­tion­al invest­ment pieces that will help you present your­self in a more con­fi­dent and suc­cess­ful man­ner.
You will save mon­ey and time, by know­ing what works for you and why.
Hir­ing an image con­sul­tant is often the best invest­ment that you
can make ~ improv­ing your looks, social stand­ing and job oppor­tu­ni­ties.
You don't have to take my word for it–here's what my clients say:
What I gain from work­ing with Mary Lou…..

1. I learn what to wear that looks good on me. From gal­li­vant­i­ng around the house to gal­li­vant­i­ng in San Fran­cis­co, I feel com­fort­able in my cloth­ing choic­es.

Mary Lou teach­es how to do that.

2. My clos­et is orga­nized with those afore­men­tioned choic­es. That means that col­ors and styles ALL work and in a vari­ety of com­bi­na­tions. My clos­et is no longer stuffed with items I can't (or shouldn't) wear.

3. I save mon­ey. Yes! No longer do I waste mon­ey on cloth­ing that is not right for me. That makes what I do pur­chase a LOT more val­ue for the mon­ey and I love val­ue!

~ Car­ol Gillum, CKD, Kitchen and Bath Design­er in San Mateo
Call (650) 400‑2230, or click here to con­tact Mary Lou.