Color Specialist, Image Consulting, Wardrobe Stylist at
ColorInsight Studio
Col­or spe­cial­ist and image con­sul­tant Mary Lou Manlove offers image and col­or con­sult­ing ser­vices, class­es and work­shops in her Cuper­ti­no, CA stu­dio. She also meets with clients at their homes or offices by appoint­ment.
To inquire about ser­vices, arrange appoint­ments, to sched­ule work­shops, please email, phone, text Mary Lou, or fill out the con­tact form below.
marylou@colorinsight.biz
10038 Orange Ave, Cuper­ti­no, CA 95014
Hours: By Appoint­ment
650–400-2230
Please fill out the contact form for your complimentary Quick Start Consultation!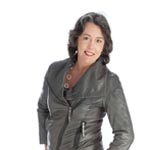 Mary Lou has been such a great help to me. She went through my clos­et, helped me pin­point my style and cre­at­ed wear­able and pro­fes­sion­al out­fits. I was in a new pro­fes­sion­al posi­tion and need­ed the wardrobe con­fi­dence to real­ly excel at my work."
~Jen M. Los Altos, CA
How we dress is an expres­sion of how we feel about life and our­selves. It is very pow­er­ful and can be used effec­tive­ly to intro­duce us to oth­ers. Our "image" influ­ences how oth­ers per­ceive and respond to us. In fact, cloth­ing is the most pow­er­ful non-ver­bal tool we pos­sess."
~Mary Lou Manlove

"I real­ly enjoyed my col­or con­sul­ta­tion with Mary Lou. Her method of seek­ing out col­ors which relate to my hair/skin/eyes real­ly made sense and I received unprompt­ed com­pli­ments the first time I wore one of my new pur­chas­es.

I'm also real­ly excit­ed at the oppor­tu­ni­ty now to cre­ate a much lean­er wardrobe, where I have few­er choic­es but much more chance of look­ing my best."
~ Mal­lo­ry Stevens Adjunct Pro­fes­sor at Caña­da Col­lege