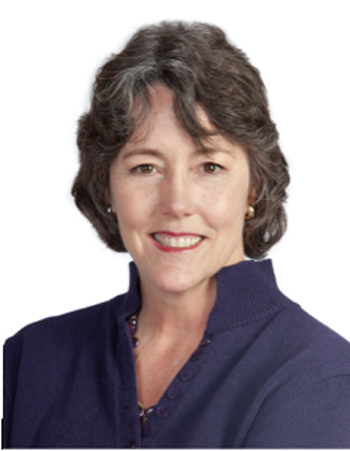 How we dress is an expres­sion of how we feel about life and our­selves. It is very pow­er­ful and can be used effec­tively to intro­duce us to oth­ers, and to influ­ence how oth­ers per­ceive or respond to us. In fact, cloth­ing is the most pow­er­ful non-verbal tool we pos­sess." ~ Mary Lou Manlove
Mary Lou Manlove is an Image Con­sul­tant and Color Spe­cial­ist who believes knowl­edge is power, help­ing women and men appre­ci­ate and develop their per­sonal style since 1999. She pro­vides cus­tomized instruc­tion in color, shape, and design, so you can become highly selec­tive in choos­ing cloth­ing and acces­sories that are in har­mony with your body's design and your goals. Mary Lou's step-by-step "pre­scrip­tion for self-reliance" will teach you to under­stand your body's inher­ent design with­out fear, judg­ment, or self-criticism; to cap­ture a visu­ally pleas­ing rela­tion­ship between you and your clothes.
Mary Lou offers style and wardrobe ser­vices, style work­shops and color par­ties so that you can look more cred­i­ble, feel more com­fort­able and be more con­fi­dent in every­thing you do.
Mary Lou is a grad­u­ate of Color Design­ers Inter­na­tional, with Sharon Chris­man. She also trained with image author­ity Carla Mathis of Col­orStyle and Body Beautiful.
I highly rec­om­mend Mary Lou Manlove for styling. She has worked with me on two occa­sions. She helped me shop for cloth­ing when I was preg­nant and recently helped me pre­pare for a pro­fes­sional photo shoot. When I was preg­nant, Mary Lou helped me feel like I could look my best even though I had put on a good amount of weight. She went shop­ping with me and helped me under­stand the best col­ors and shapes for me to wear. Before I spent the after­noon with her, I thought she was going to tell me stuff I already knew, but she taught me a lot about what looks good on me and what doesn't. The things I brought home were enthu­si­as­ti­cally approved of by my hus­band, and I felt con­fi­dent when I wore them.

This last week she came over to my house and helped me pick clothes for a photo shoot that com­mu­ni­cated the mes­sages I wanted to send in the pic­tures. With her help, I got exactly the looks I wanted.

Mary Lou does closet con­sul­ta­tion, per­sonal wardrobe shop­ping, spe­cial event styling and out­fit coor­di­na­tion in addi­tion to help­ing her clients fig­ure out the jew­elry that looks best on them. My hus­band and I both agree that I have ben­e­fited greatly from work­ing with Mary Lou.

~Pauline W.
Col­orIN­SIGHT ~ It's all about you!